Ready to finally learn that language?


Join the Transformative 21-Day Language Learning Challenge That Connects You to the World and Yourself, Empowers Your Career and Unleashes Your True Global Potential.
Imagine a world where you're able to overcome your perfectionism, shed your fear of mistakes, kill your lack of motivation and your overwhelm and finally
unlock the fluency you need to live your global life…

It's possible because I've done it, and now I'll take you on a 21-day journey so you can do it too.

Unlock Lifetime Access to Language Learning Motivation!
Scroll to the bottom of the page for the payment plan option.
Here's why you haven't learned your target language:

🤯 For starters, there's so much clutter on the internet when it comes to learning a language. Do you use a gamified app, do you listen to an audio course, do you schedule group classes or private classes?

  ⏰ Then there's the seemingly insane amount of time you've painfully wasted in classrooms only to learn "bonjour, je m'appelle Jo," that won't get you very far.

💰 And maybe you've started to get a grip of the language but feel like in order to really learn it you need to buy an expensive plane ticket and travel to the other side of the world to learn.

I've been in your shoes because I had to learn my first language as a Brazilian five-year-old scrambling to learn English. I eventually learned how I learn
and added a few more languages to my brain and consider speaking languages a superpower. To date, I speak English, Portuguese, French, Italian, and Spanish fluently, I speak basic Greek and Egyptian Arabic, and am currently learning Dutch and German. Language learning is my lifestyle, and I'm so excited to share it with you.
Here are common misconceptions about language learning:

❌ You don't just use one app or resource, you curate many based on your unique set of interests and how you learn
❌ You don't need to spend hours on end in boring classrooms or studying with dusty online programs, you can make your learning fun, engaging and take it small bite size nibbles
❌ And while you do need to invest in things like this challenge and other useful resources, you don't need to spend thousands of dollars traveling around the globe in search of linguistic enlightenment.
The truth they don't teach you… until now.
You can design your own immersive experience, and in this challenge, I'll show you exactly how through daily challenges, journal prompts, and a global community of self-invested language learners. 

Your journey starts here ⬇️
You know you
want deeply
to learn a language. You might even
need to learn
one for work, a move, love, family, or because you know in your depths
you want to live a global life.

Or to be more specific, do you…
📓
Want to connect to your mother culture but lack language skills?
📓
Want to unlock travel opportunities, career moves, and a more global life?
📓
Want to connect with global and supportive people to stop feeling isolated in your learning journey?
📓
Want to learn more about yourself by experiencing your personality in different languages?
📓
Want to hack your brain and unleash your inner creativity by switching the dials?


If you answered yes to any of these questions, you're in the right place.


We've built the ultimate language learning challenge for any language and any level to motivate, connect, and guide you on your language learning journey.
Wondering if this challenge is for you? Watch this video 👀
We're calling ALL LANGUAGE LEARNERS! Whether you're connecting to the past, present, or future, this is much more than just a language challenge. Can we count you in?

Achieve full immersion wherever you are by combining daily journaling with challenges to bring culture and language together for a dynamic and transformative learning experience.

Any serious language learner knows the fastest and most effective way to learn a language is to travel to the place where it's spoken. But what if time, money, or resources stop you from traveling? 

You design your multilingual world from wherever you are.

But how do you fully immerse yourself in the language when you can't travel?

The 21-Day Language Challenge will teach you how to curate what you listen to, what you watch, what you eat, who you speak with, how you work out, and how you express yourself all in your target language.

This challenge is new and improved from the hit 21-day language challenge launched on my Instagram back in 2022,
which had thousands of people journaling in their target languages.
Here's what they had to say after taking the beta challenge in 2022:
Love, love, love this challenge, and I'm honestly hoping for a Part II to it! Or even a JoClub equivalent! It's a great way to connect with like-minded people, and it's really been a light in my life these past few weeks…like our own little language learning + journaling family ❤️ Challenger studying French 

I appreciate the thought and time that went into the challenge and am overall having a great time! Challenger learning Italian

I love the challenge! It's making me use my Spanish every day and I'm so thankful to be a part of it! Challenger learning Spanish

Brilliant idea and impetus to improve. Challenger learning Mandarin

It's been amazing to look at my progress in the past week, the community has been incredible, and the motivation to keep on studying has made me realize that I can. Love the daily challenges 😍. Challenger learning Italian

This is helping me both improve and be able to more accurately self-assess how good I feel speaking in this other language, Thai since I had no one to really practice with - or maybe I should say, more consistently practice with - to help me feel like I am indeed improving. Challenger learning Thai

What You'll Experience In this Challenge:
We've gathered all the feedback and insights from the pilot challenge and revamped it to bring you the ultimate experience to unleash your linguistic potential with the following method 👇🏾


1️⃣
We ask you daily journal prompts
that cover a variety of topics that you'll be able to use in real-world situations. (see list of all of the topics covered below).
How prompts work:
 🌱 Mild prompts are designed to ask you beginner-level, but useful questions in the present tense. The questions will get you using verbs, vocab, and parts of speech associated with A1 - A2 levels on the CEFR scale. 
🌶️ Spicy prompts are designed to take the beginner question to the next level. These questions will require you to respond using various verb tenses, and a diverse range of parts of speech. Spicy prompts are designed for B1 - C2 on the CEFR scale.
2️⃣
We challenge you daily
to keep the journey fun. Challenges include anything from scavenger hunts for new music, podcasts, content creators, and recipes to reaching out to people around the world to connect with locals. We will have you document your growth every step of the way to not only motivate yourself, and stay accountable, but inspire your fellow challengers. 
3️⃣
We created a safe space
for you to meet other language learners, connect and trade priceless resources, learn triumphs, and connect to the tribe of people you've been searching for your whole life.
I've been journaling for 16 years
and I've seen it have a lasting effect on my self-awareness, and development because it allows me to have receipts of where I've been and plan where I want to go. Journaling allowed me to start understanding my thinking patterns, and grow a better relationship with myself. I've been able to navigate incredibly difficult decisions through the power of pen and paper. 


It wasn't until 2022 when I wanted to learn Greek that I decided to couple my two passions - journaling and language learning.
I created the beta challenge to see how far I'd get in 21 days and my mind was BLOWN for the following reasons:


📓 Journaling in your target language adds emotional context to your learning because we ask you questions that you have to honestly think about. 
📓 There's scientific evidence that shows emotional learning helps with memory retention. The questions in this challenge are designed to make you care about what you're learning so that you're not just memorizing things for a test. You'll begin to connect with the ideas in your answers… but in a new language. 


📓 You are unique, and your learning path should be too. You can pick your own prompt daily from mild to spicy depending on your mood, and the challenges will get you to explore a wide variety of resources from podcasts, books, videos, creators, series, blogs, recipes, workouts, and more so that you can continue to add these into your life long after the challenge.


📓 When you journal in a foreign language daily, you not only build a habit, but you lessen the fears of making mistakes because you know you have tomorrow to correct them.


📓 The neurons in our brains need time to make connections, and repetition is key. We ask you daily prompts so you can not only learn new expressions and vocab but embed them into the next day's response. 



By day 21 you'll ween yourself off of translators and flow much more organically than at the beginning of the challenge.



Through our daily work together, you'll build motivation through momentum and consistency to finally overcome your overwhelm. We'll take action together, track our progress, crush our goals, and learn new languages that help us unlock new layers of opportunity, relationships, and adventures.
This journey will be both structured, and personalized because you are unique
, and so is the way you learn. We'll show you the tools and how to use them, share resources, ask you thought-provoking prompts, and assign you daily challenges. If you show up, you're guaranteed to immerse yourself in your target language and unlock your linguistic superpower.
This challenge will exercise the following skills:
🗣️ Speaking through reading your entries and sharing them with the community or yourself
👂 Listening to music, podcasts, audio lessons, videos, and content creators
📚 Reading news articles, books, captions, blogs, newsletters, and magazines

📝 Writing your thoughts as they develop in a new language
💪 Accountability through daily action steps and supportive community
🤳 Resourcefulness to learn how to find content that works for you 
🧠 Develop logical and emotional thinking through answering prompts in a new language
🌎 Grow a global community of friends, collaborators, and fellow language learners
Most language learners feel isolated because learning a language takes a lot of time and solitude. So we created an entire community space through
a Facebook group
including language-specific threads, and bonus challenges to keep you motivated.


At JoClub, we've helped hundreds and thousands of journalers around the world connect with themselves, and the world by
highly curated community management.
We take care of our people and create spaces for them to exchange powerful ideas that can spark life changes on the other side of the planet. We welcome all those who are willing to put themselves out of their comfort zones, be open-minded to the life stories and perspectives of others, and want to help themselves level up no matter where they are in their self-development journey. 


Whether you're a beginner, or learning your fifth language, this challenge will not only spark motivation within you but connect you to people who inspire you for 21+ days.
What's included in the challenge?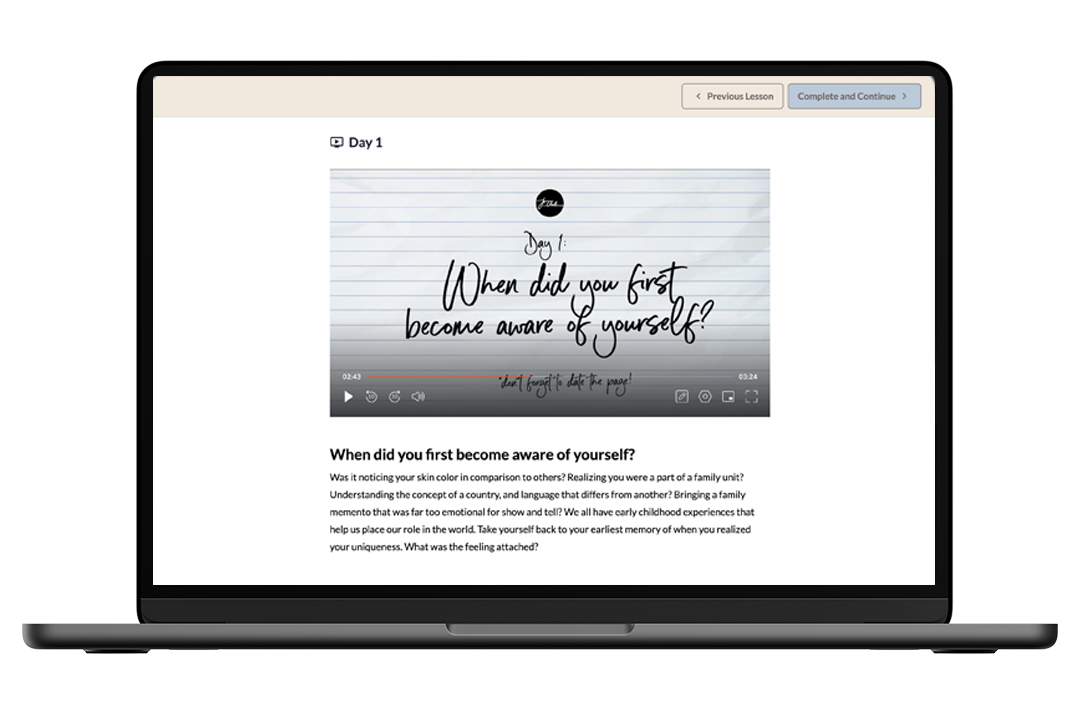 Daily prompts
The challenge includes daily prompts in both mild and spicy levels for all language learners so you know exactly what you need to do daily and can challenge yourself more.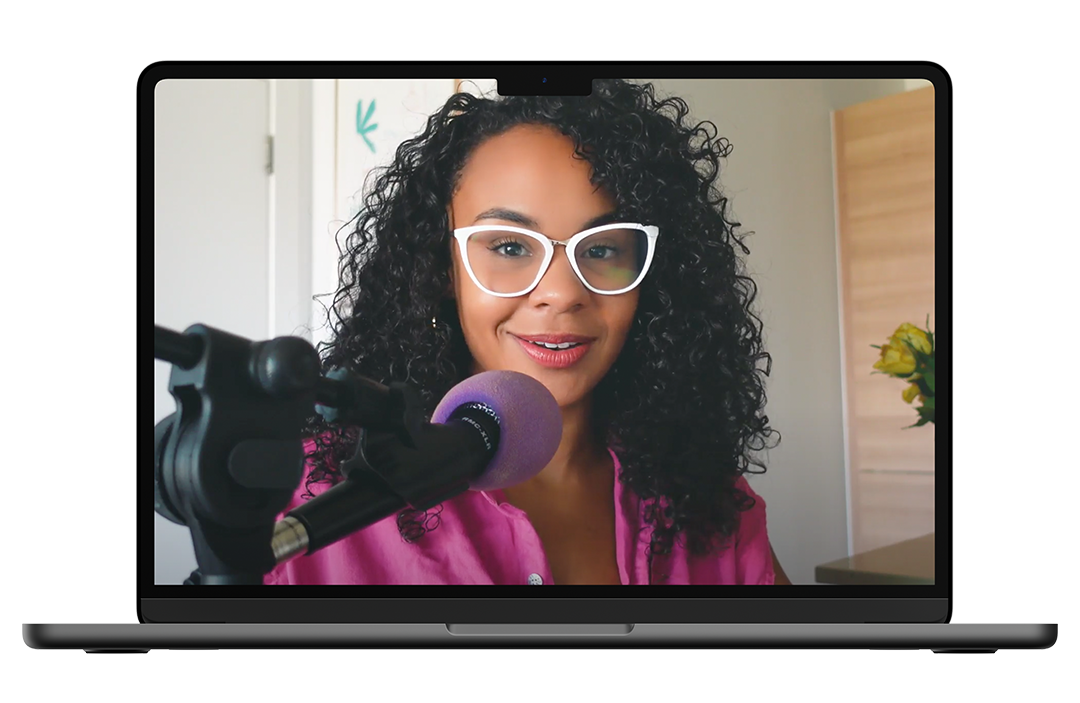 Daily guided videos
You get daily guided videos with me, Jo Franco's, elaboration on the prompts to get your thoughts flowing. We play vibey music after the prompt descriptions so you can journal along with the video and feel accomplished with less than five minutes a day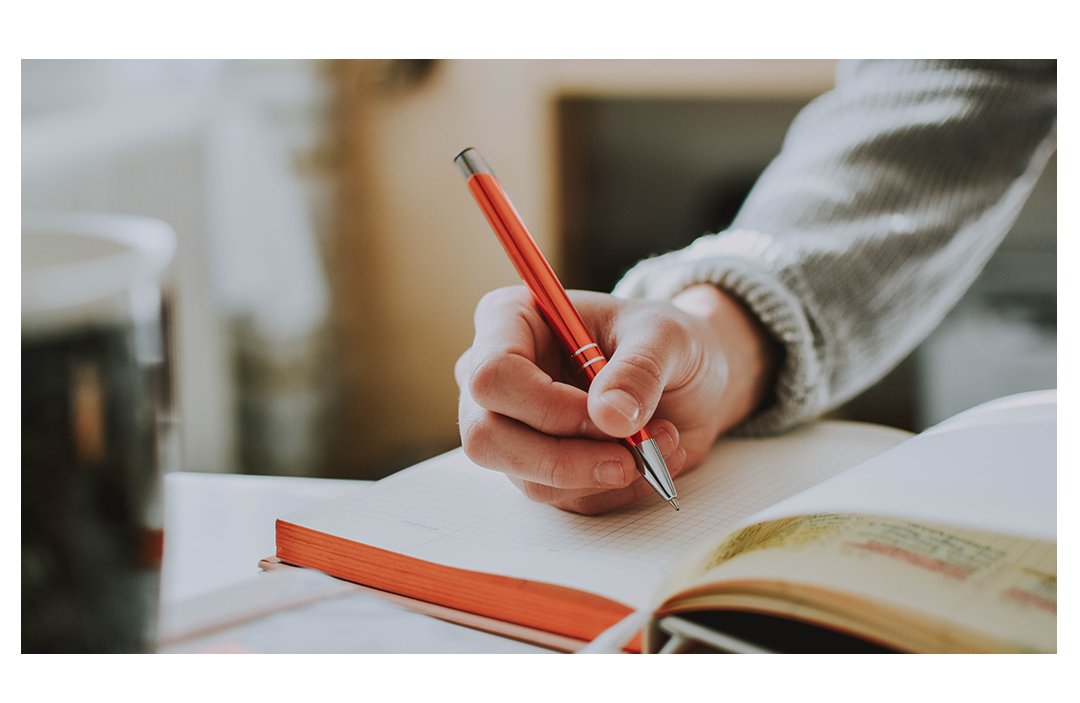 Daily challenges
You get a daily challenge that brings you into new music, movies, series, books, apps, tools, and adventures to immerse yourself in new cultures and connect with global people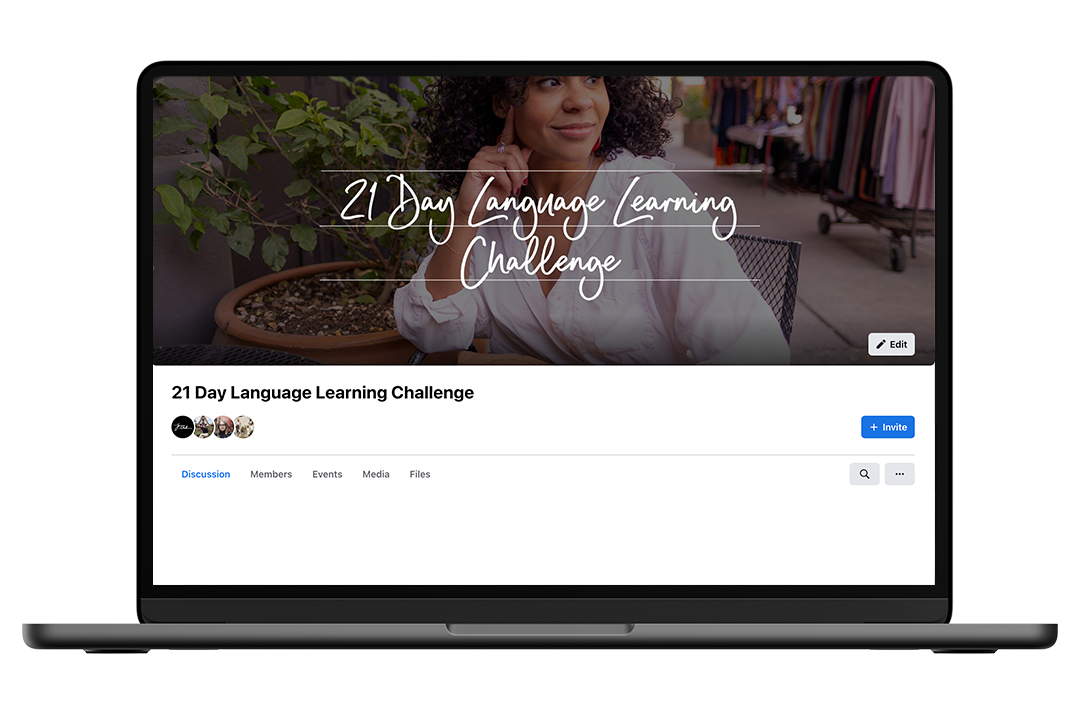 Access to an exclusive Facebook group


You get access to a Facebook group of the other challengers to share your progress.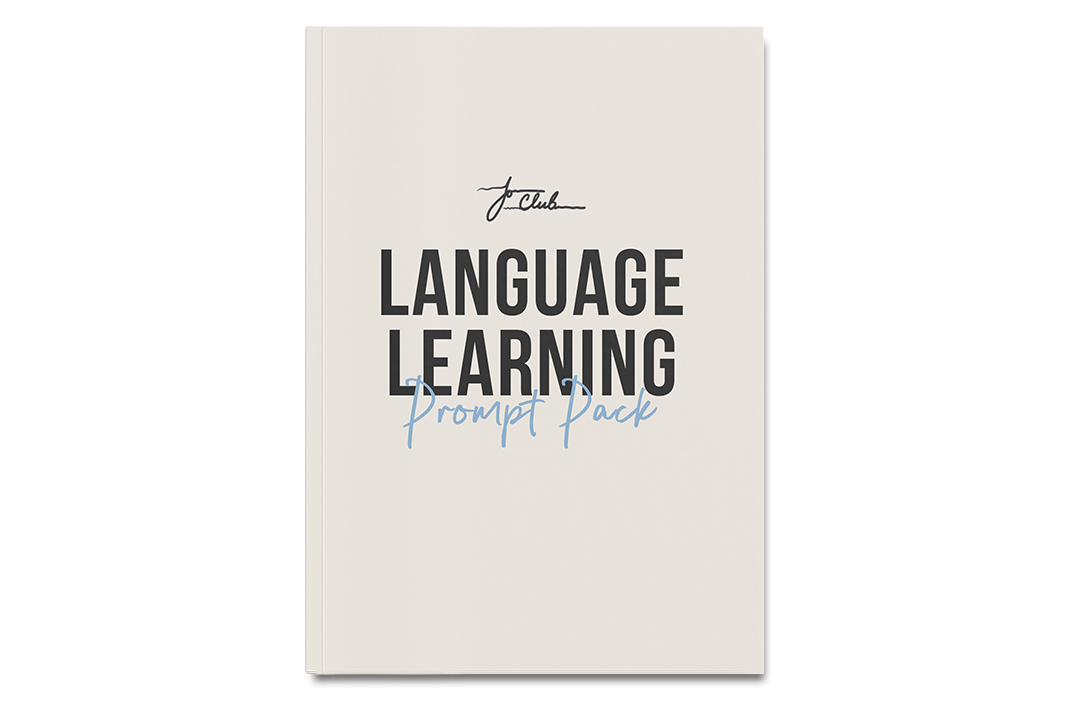 A prompt pack
You get a downloadable PDF prompt pack to take with you wherever you go.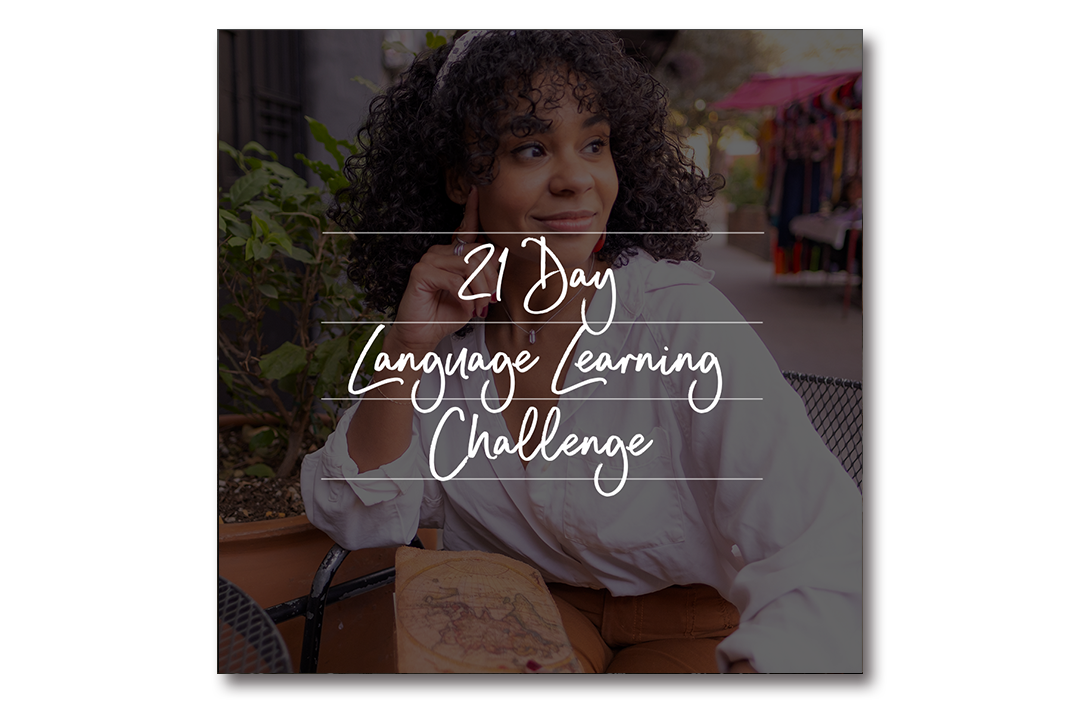 A curated playlist
You get a global playlist to introduce you to new and inspiring music.

We offer a
30-day money-back guarantee
so you're not punished if you don't get the value you're looking for. This is an investment, and we want you to be here with us only if you want to be here. We built the challenge, but you'll have to do the other half. We'll cheer you on step by step!


If you ever need support,
we have happiness experts ready to help you via email
, or direct message in our community platform. I, Jo Franco, can also always be personally reached via email,
[email protected]
. We're here to support and guide you on one of the best things you'll ever do to invest in yourself, and we don't take that responsibility lightly. 


We're here to cheer you on and help and motivate you each step of the way during the challenge.
We learn languages to communicate because we are innately dependent on connections. With language learning, you can multiply your ability to build bridges with people around the world and enter a never-ending world of self-discovery. Let us be your guides to leveling up not only your language skills but your life. 
We're cheering you on!
Jo Franco and the JoClub team

FREQUENTLY ASKED QUESTIONS
When does the challenge start and finish?
The challenge starts when you purchase it! Emails will be sent to you on a daily basis, so you don't need to worry about anything aside from journaling!
What do I need to start this challenge?
An internet connection and a device to access your daily prompts, a notebook, and a good pen. These are the basics! But we also recommend a nice soothing beverage and a mindful playlist along it - they make the journaling experience so much better!
How long do I have access to this challenge?
After purchasing the challenge, you'll get life-long access! That way you can go back once a year or every 6 months to re-do the challenge and check your progress or rethink your relationship with money again if needed.
How much time do I need to do this challenge?
We recommend 5 - 10+ minutes a day for 21 days. The important part is that you're consistent so your brain has time to process and build new language. After the challenge, we recommend that you keep working that muscle and write every day until the end of time!

To fully get into that relaxed journaling mood, we suggest taking aside at least 30 min per day with phones on Do Not Disturb to give your mind the space and clarity it needs to succeed.


Meet The JoClub Movement 
Founded by Jo Franco
JoClub is a global membership program for both people around the world and organizations. We use the tool of journaling to unlock clarity, connection, and community in the name of growth.

Founded in 2020 when the world craved connection more than ever, JoClub has been uniting like-minded and global souls for two years and counting. The popular JoClub membership program was born from a spontaneous 30-day journaling challenge on Instagram stories, and we've helped thousands of journalers align with themselves and take actions where it matters most to them.

We created live journaling calls

We journal as a collective on live journaling calls on a weekly basis, a concept our founder Jo Franco created from scratch that's like a mental wellness gym, or what happens if you combined a yoga class with a writing workshop mixed with great dinner party conversation and vibey music where we have deep dialogue. The goal is to learn about perspectives around the world so we can stretch our own.
Check your inbox to confirm your subscription